Biotest COVID-19 test meets WHO"desirable" TPP criteria
2021-03-05
Recently, NSF International and Novateur Ventures conducted a study to identify top-performing POCTs on the market based on the recently published World Health Organization (WHO) Target Product Profile (TPP) criteria.The study, COVID-19 Point-of-Care Diagnostics That Satisfy Global Target Product Profiles, appears in the January 2021 issue of the journal Diagnostics, an international peer-reviewed, open-access journal published monthly by the Multidisciplinary Publishing Institute (MDPI). This study could helps communities and healthcare systems to make selection and procurement of an appropriate test for specific use case easy.
After screening more than 1,100 independently assessed, point-of-care COVID-19 tests, Biotest RigntSign COVID-19 antibody test show the top performance in the clinical specificity, sensitivity, and time to results.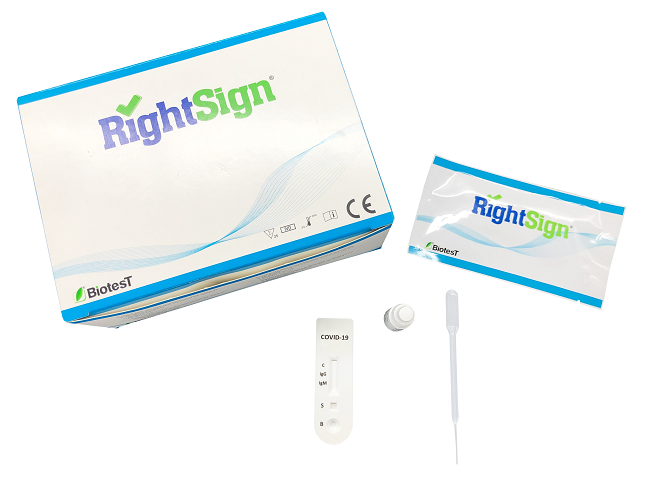 About NSF International
NSF International is an independent, global public health organization. NSF's health sciences services include training and education, consulting, clinical research, international regulatory guidance, corporate compliance, testing methods validation, and, separately, auditing, QMS (ISO 13485), GMP and GLP analytical testing, certification and R&D for the pharma biotech, medical device, dietary supplement and bottled water/beverage industries throughout the product lifecycle. In addition, NSF has CRO capabilities to help bring COVID-19 IVDs to market.
Referance: www.nsf.org/news/new-study-identifies-top-performing-point-care-covid-19-tests