Congratulations, Biotest became a listed company
2021-09-08
Hangzhou Biotest Biotech Co., Ltd (Stock Code: 688767) made its initial Public Offering successfully on the SSE Sci-Tech innovation board (STAR ) on the morning of September 8, 2021. The public offering of 26,666,700 shares was made at an issue price of RMB 34.55 per share. The successful listing on the board marks a brand new stage in the development of Biotest, which will further enhance the technology level and added value of products with the power of capital market and provide new growth points for the future company development.
In his speech, Mr. Chen Yinlong, Chairman of Biotest, said that the successful listing of the company after more than ten years of accumulation is a confirmation of past achievements, and also the beginning of a new journey. There is still a long way to go. At the same time, Biotest will keep in mind our corporate responsibility and social mission, continuously improve the company's standardized governance, enhance the company's competitiveness, and reward investors with better performance and society with better product quality.
At 9:30, the government leader Mei jiansheng, Fu Hao,Gu Bin,Li Jie,Hangzhou Biotest Biotech Co., Ltd. chairman Chen Yinlong, General Manager of Investment Banking Department of Guotai Junan Securities Co., Ltd., Zhu Yi,Partner of Zhejiang Tiance Law Firm, Fu Yutao, and the company's excellent staff representative jointly ring the openly bell.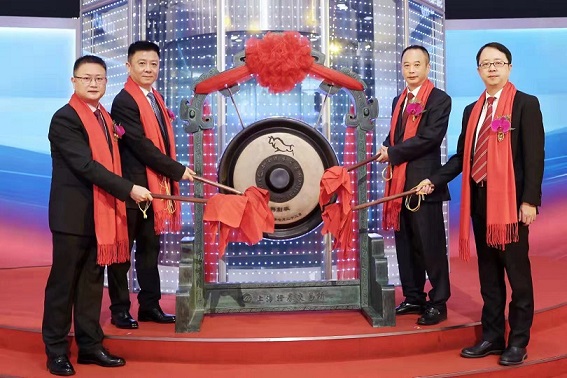 Relevant leaders of Yuhang District, Hangzhou, relevant leaders of Shanghai Stock Exchange, representatives of securities companies, shareholder representatives, customer representatives, partner representatives, company executives and representatives of intermediaries attended the listing ceremony to witness the historic moment of Biotest-listing.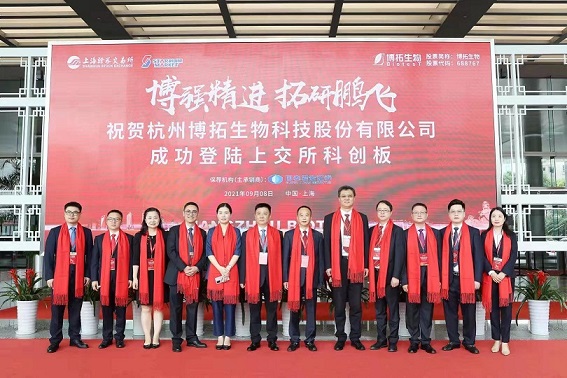 About Biotest: Founded in 2008, Biotest is a high-tech enterprise specializing in R&D, manufacturing, sales and services of in vitro diagnostic reagents. Biotest is committed to providing innovative, immediate and high-quality diagnostic products and solutions to meet the unfulfilled medical needs and to provide the most cost-effective rapid in vitro diagnostic products and services to global users.